Franglish's Learning French through Music Playlist
Throw away your dictionaries and put on your headphones! Okay maybe we're being a bit too dramatic here, but our point is that listening and singing to French music is a very effective way to learn the language. Have you tried it?

There are numerous benefits to learning French through music.
1) It is an effective way of memorising vocabulary. No doubt you would find it easier to learn Serge Gainsbourg lyrics off by heart than say, a Victor Hugo poem.
2) Singing helps improve our French pronunciation. Whether you prefer to sing alone in your room or feel comfortable with an audience, your accent will improve in no time through singing.
3) Even though listening to someone speaking French sounds like music itself, picking up the tonality of French words is made even easier through music.
4) Cultural enrichment. We say the French are romantic philosophical beings. Listening to old school French tunes will probably confirm this.
5) Everything just sounds better in French, n'est ce pas ?
We've selected a video playlist of some of our favourite French songs which are sung clearly, so that you to follow them easily. We've included five recent songs and five classics, all of which are well loved by the Frenchies themselves. The videos all include lyrics, so listen, read and enjoy !

1) Pink Martini: Sympathique
http://www.youtube.com/watch?v=P7kzsM05Yso
Ok so we're cheating a little here, seeing as Pink Martini are an American group, but you could easily be fooled into thinking they were French! Minus nursery rhyhms, this catchy jazz remake of an Edith Piaf classic is one of the easiest tunes to sing along to!
2) Vanessa Paradis and -M-: La Seine
http://www.youtube.com/watch?v=_rV1G76ktUY
This soundtrack to the animated film, 'A Monster in Paris' is sung by two of France's best loved contemporary artists is a melodic hommage to...La Seine river in Paris!
3) Stromae: Papaoutai
http://www.youtube.com/watch?v=_rV1G76ktUY
Undesputably one of today's best French speaking musicians, Stromae never fails to please with his unique fusion of electro, hip hop, world music instruments, and poetic lyrics. There's a reason why he's been coined the modern day Jacques Brel, the classic chanteur from his home city Brussels, Belgium.
4) BB Brunes: Coups et Blessures
http://www.youtube.com/watch?v=HWF9uYG-S_o
These guys are known as 'the French Strokes', though we'd say they're more smooth then edgy. We all know rock 'n' roll is not France's forté. Unlike many modern French acts like M38 and Phoenix, BB Brunes stay true to singing in their own native language.
5) Disney's Alladin: Ce rêve bleu
http://www.youtube.com/watch?v=g3egL39uNfk
Just because it's fun to listen to Disney in different languages, here is 'A Whole New World' in French ! Literally translated as, 'This Blue Dream', you'll notice that the lyrics are completely different to the English version !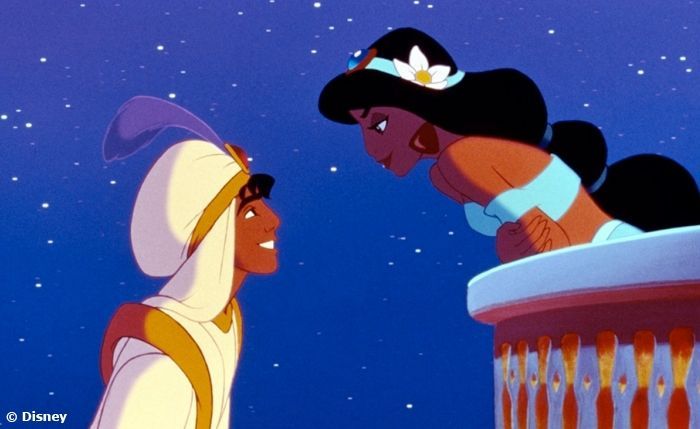 6) Charles Trénet: La Mer
http://www.youtube.com/watch?v=znNyS0jcj7I
This is THE classic summer song known to every Frenchman on earth. You've probably heard this song several times, most notably in the ending scene in Mr. Bean's Holiday when he finally gets to Cannes beach.
7) Georges Brassens: Chanson pour l'Auvergnat
http://www.youtube.com/watch?v=2ZHVdQGhd8M
George Brassens is France's figure of national pride. You'll find schools, gardens, road names named after him all over France, simply because he was a spectacular musician that has been appreciated by three generations so far. Having recorded a whopping 14 albums throughout the Fifties to Seventies, Chanson pour l'Auvergnat is one of his most popular.
8) Claude François: Comme d'habitude
http://www.youtube.com/watch?v=n5BAXIcseak
Did you know the song My Way, made famous by Frank Sinatra was infact a remake of this French classic? We could also say that the late Claude François is similar to Sinatra in other ways ; a classic crooner of his time (Sixties and Seventies) loved by the entire national female population and with 63 million discs sold by 2011, we can safely say he has gone down in history as a national musical treasure.
9) Jean-Jacques Goldman: Je te donne
http://www.youtube.com/watch?v=0edPiPy3C_A
Voted as France's favourite famous personality by Le Parisien Magazine in 2012, Jean-Jacques Goldman has been in the limelight since the Eighties, with his universally popular pop rock music and dedication to humanitarian work. 'Je te donne' is a French/ English duo with Michael Jones, created in 1985, a cheery sing-a-long love song.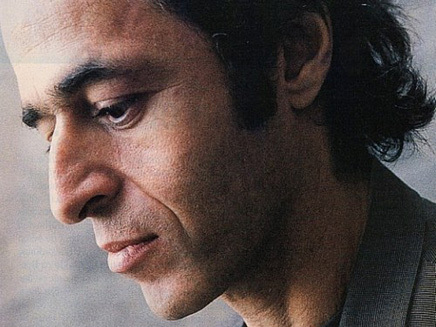 10) Serge Gainsbourg: Je suis venu te dire que je m'en vais
http://www.youtube.com/watch?v=2SMaEbou1Cs
A French music playlist would not be complete without mention of Serge Gainsbourg, undisputably the most iconic French singer of the 20th century, perhaps the only forever cool rock 'n' roll legend France has known. (Johnny Halliday doesn't quite cut it.) Amongst this singer/songwriter/film maker/ womaniser's most well known tunes is melancholic ballad, 'Je suis venu te dire que je m'en vais.'
Image credits
1 pinterest.com
2 vinyculture.com
3 trianon.fr
4 nostalgie.be
5 musika.rfi.zo
6 chouchouchaton.net
7 alainferrand.com
8 uneplume.com
9 dialogus2.org
10 agendaculturel.org
11 hotmixradio.fr