What's on in Paris this August
The sun might seem little more than a long-distant memory, but with the weather set to improve over the coming weeks, be sure to make the most of the fantastic outdoor entertainment on offer across the city during the month of August.
FREE OUTDOOR CONCERTS AT BERCY
Every Thursday evening throughout July and August, the cobbled streets of Bercy Village are brought to life with free open-air concerts held from 6.30-8pm. From Cuban folk and New Orleans jazz to bossanova and Balkan music, there really is something to suit every taste. For more information go to http://www.bercyvillage.com/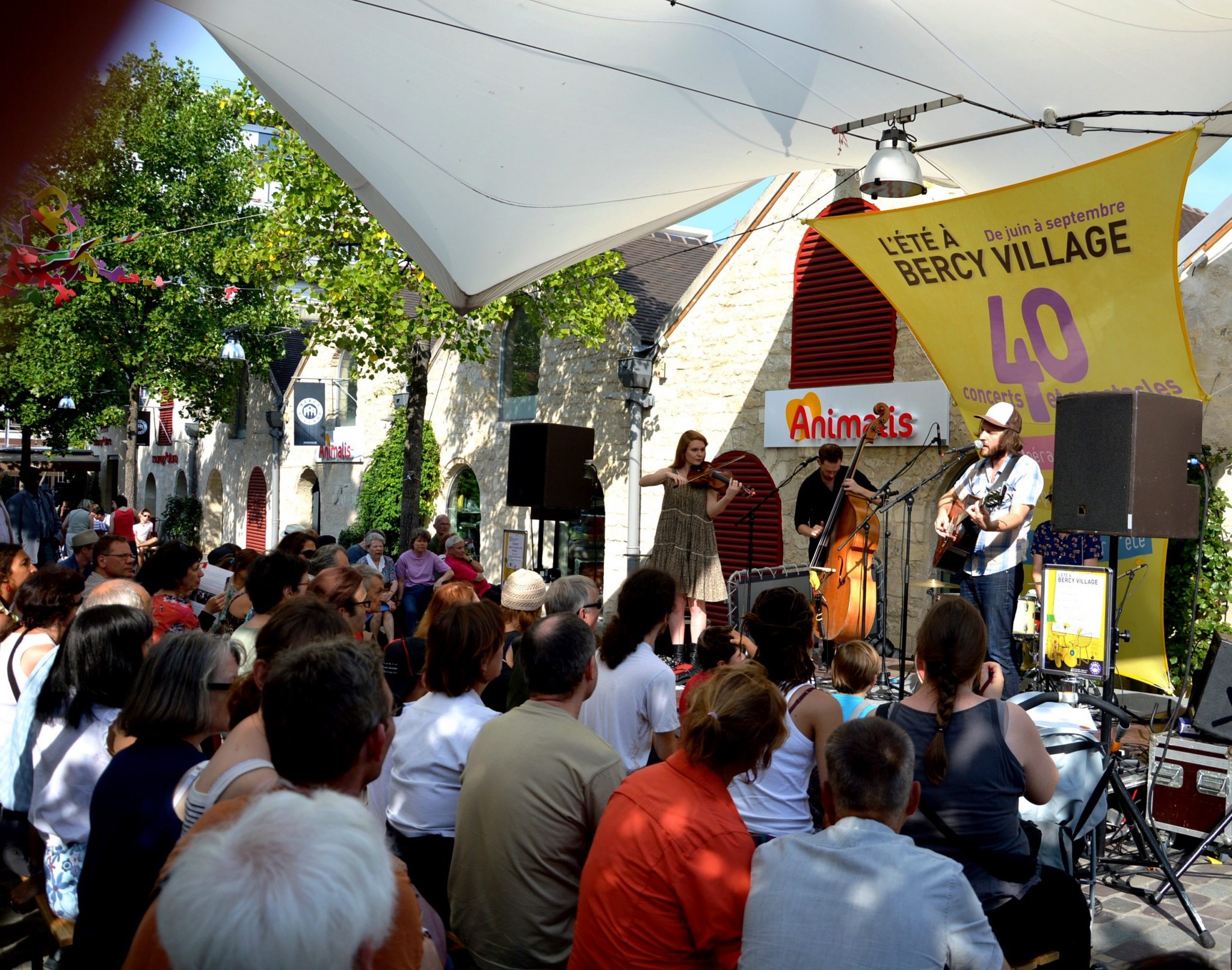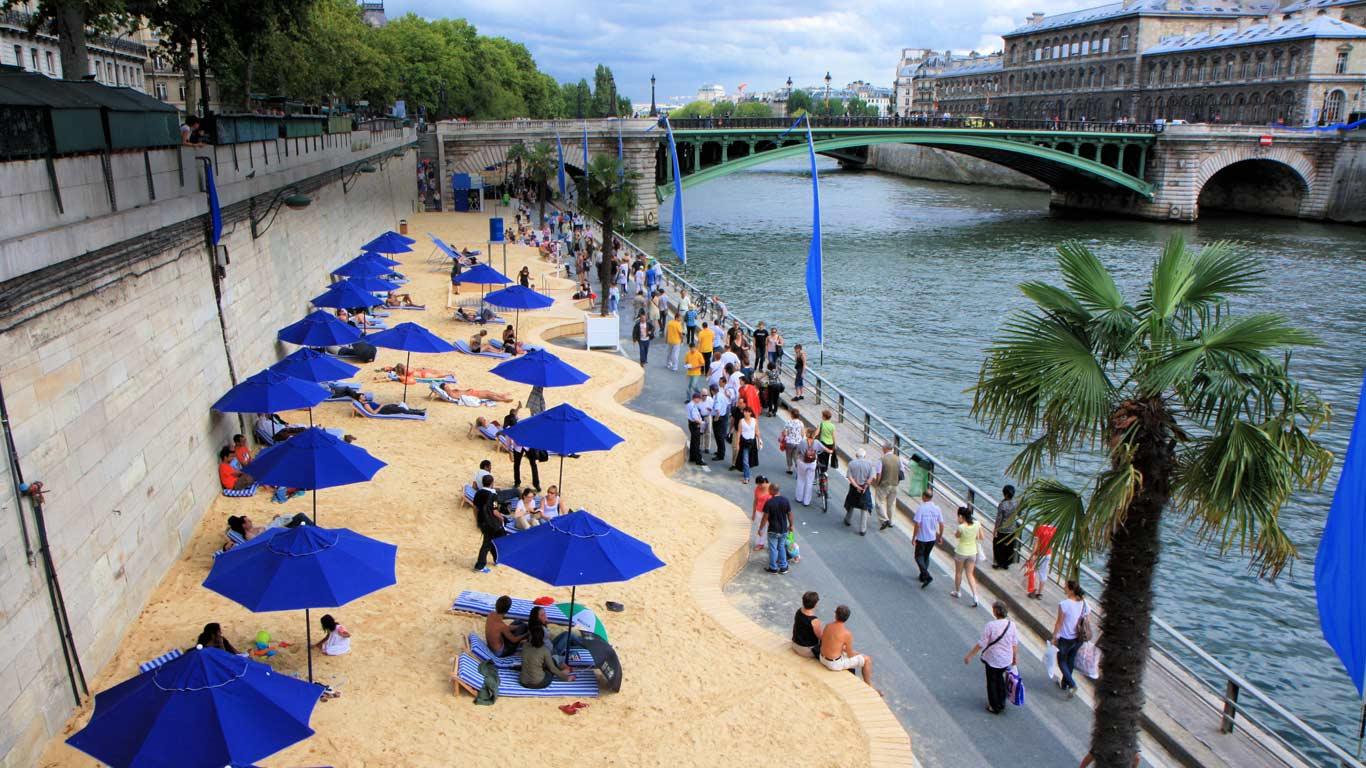 Inaugurated in 2002, Paris Plage is an annual summer event that transforms se
veral areas along the Seine into sandy beaches complete with deckchairs and ice-cream vans. A vast range of exciting activities are also on offer including petanque, basketball, volleyball and free evening concerts. The beaches are spread across three main spots (Louvre/Pont de Sully, Port de la Gare and Bassin de la Villette) and the river banks
in these areas will be entirely pedestrianised for the duration of the event. For further details including confirmed dates and detailed maps go to
http://www.paris.fr/pratique/paris-plages/paris-plages-2012/rub_9925_stand_114084_port_24766
PARC DE LA VILLETTE OUTDOOR CINEMA
What better way to spend a balmy summer's evening than lounged on the grass in the Parc de la Villette, watching a good film in front of the setting sun? Free outdoor screenings are held on most nights throughout July and August. You can bring a picnic, crack open a bottle of wine and dance to live orchestras and bands on Sundays. Be sure to check the programme in advance as times are variable and only some films are dubbed or subtitled: www.villette.com/fr/
LES BALS BARGES DE L'ÉTÉ DU CANAL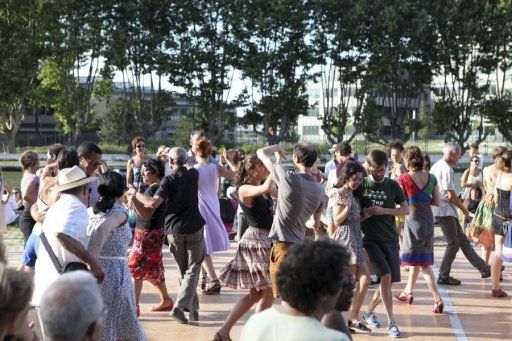 Every weekend from the 5th July to
the 24th August, free balls will be held on the banks of the Canal de l'Ourcq. Dust off your dancing shoes and enjoy an evening of twirls and throws under the stars. Never danced before? Now is your chance to try your hand for the first time, in a relaxed and friendly environment. The evenings are open to people of all different abilities, and a number of different dance styles are on offer.
TOP TIP: Don't forget that reduced-price, last-minute tickets for a range of different shows can be purchased from Kiosk Jeunes or direct at theatres such as the Comédie Française.
http://blog-fr.hostelbookers.com/top-destinations/paris-aout/
http://www.mademoisellebonplan.fr/
http://www.paris-shanghai-fashion.com/
http://www.anamixdanse.wordpress.com/