Spine chilling places to visit in France for Halloween!
The village of Oradour-sur-Glane
Visiting this little village in Haute-Vienne near Limoges, which experienced France's biggest civilian massacre by the Nazis in World War II is probably the most haunting experience possible in France, in the most intense, emotional sense. In aim of seeking revenge in the wake of the Allied invasion of Normandy (D-Day, 6th June 1944), the German SS troops stormed into this tranquil village and brutally took away an estimated 642 innocent lives on the 10th June 1944. Only six survived. Today, the village remains preserved in its immediate post massacre state ; burnt cars, destroyed homes and a lingering sense of cruelty remain. The village and memorial centre can now be visited today.
The Tomb of Nostradamus
We're sure you remember 2012 being the year of 'the end of the world', but did you know where this prediction came from? Well, it was originally predicted by Michel de Nostredame, a famous French apothecary and physicist, way back in the 16th century. Nostradamus (1503-1566) became world known after he rightfully predicted the death of King Henry II in his first prophecy in 1555. He is believed to have envisioned the possibilities of travelling under ground and in the air, amongst many other events and things that would come true hundreds of years later... Apparently, he also forsaw the rise of Napoleon, Hitler and Stalin, as well as predicting the sinking of Titanic and the Hiroshima and Nagasaki atomic attacks. Is it all just misenterpretation and crazy conspiracy theories or is there truth behind his predictions? Whether these spooky prophecies are credible or not, a visit to his tomb would prove to be undisputably eerie. Those who have visited his tomb in Salon-de-Provence, Bouches-du-Rhône, have reported to have surreal and strange emotions overcome them...
www.visitsalondeprovence.com/decouvrir/lhistoire/la-cite-de-nostradamus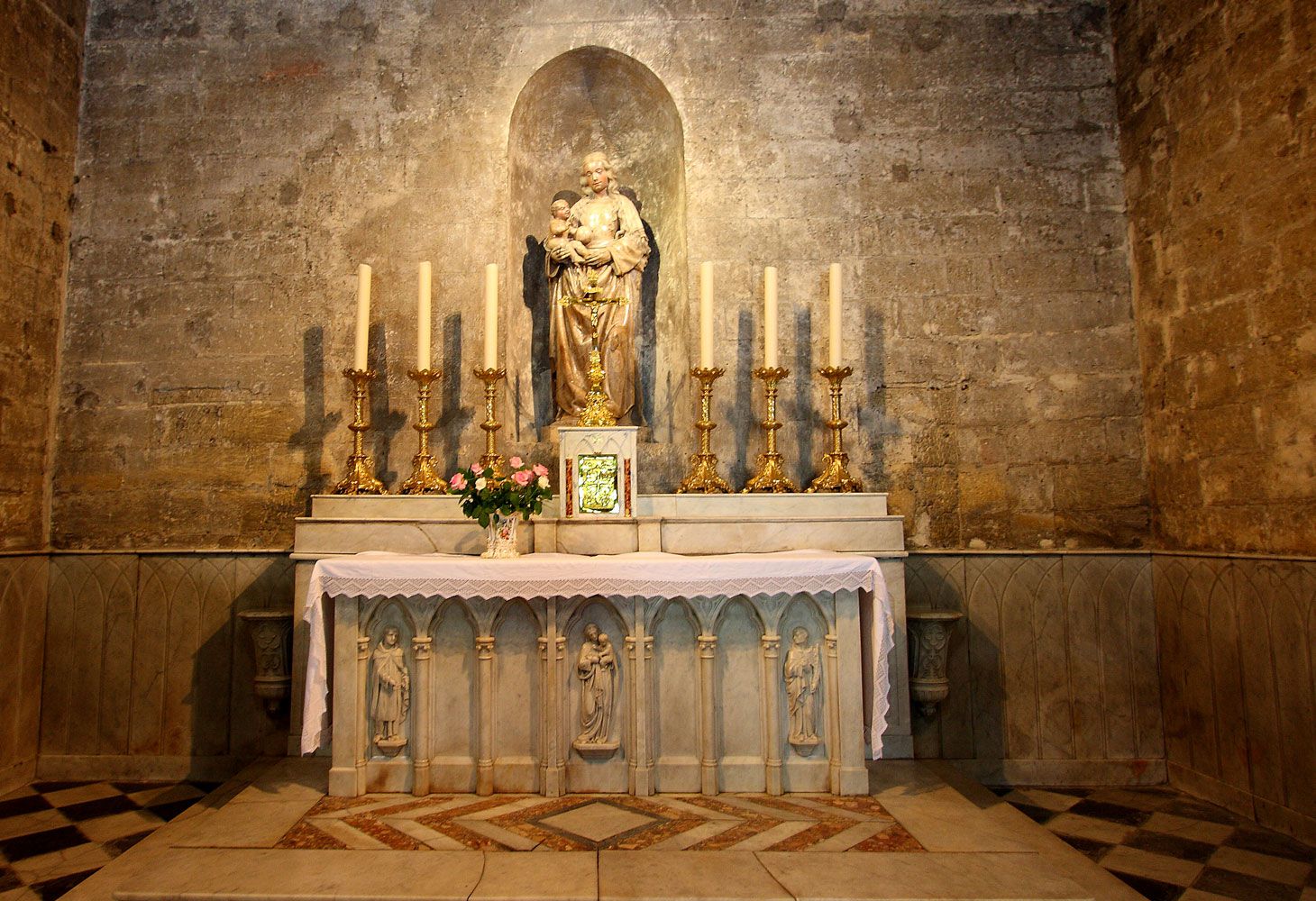 The Catacombs of Paris
We may call Paris the City of Light, but an eternal darkness lingers underneath the city's beauty. The Catacombs, situated in the 14th arrondissement by Denfert Rochereau metro station is France's most famous underground ossuary, and no doubt the creepiest. It was created in the 18th century, when six million corpses were moved underground as the industrialising city needed to make space for a growing population. The site has now become a major tourist attraction with over a million visitors per year, some of which have claimed to have frightening encounters with the lingering Parisian spirits. Apparently, the ghosts here are never seen, only felt. Through the narrow passageways and masses of bones, visitors have claimed airy brushes against their skin, to clothes being grabbed. Come see (and feel) for yourself...
The Père-Lachaise cemetary
The most famous and largest cemetary in Paris is home to over one million dead bodies, since Napoleon I first opened it in 1804. Amongst them lie several famous names. Oscar Wilde, Edith Piaf and Jim Morrison, just to name a few. Across the 119 acres of land, it would not be surprising to find lingering spirits around, especially the well known spirits who have tried to keep their fame alive ; the composer Frederic Chopin often roams the cobbled paths, and Jim Morrison is known to hang around his gravestone, so the photographs capturing his outline suggest. Spectral lights, translucent figures and human tugging ghosts have been witnessed by visitors. Be careful of what may show up on your camera whilst taking pictures here...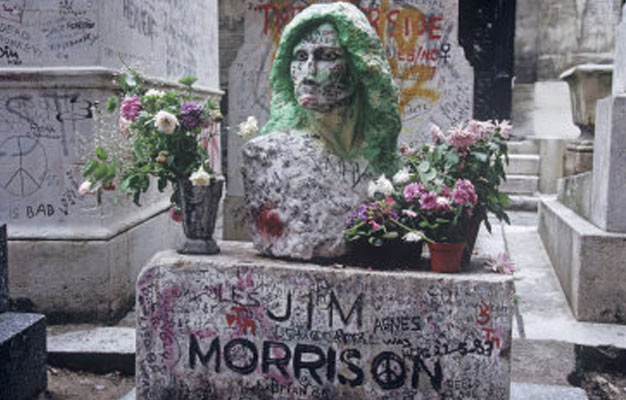 Château de Fourgeret
With the hundreds of castles stituated around the country, atleast a few are bound to still house the inhabitants that never wanted to leave...The well known haunted castle of Fourgeret, situated in Queaux is one of them, as mediums and past inhabitants reguarly confirm. Two bitter spirits, identified as Alice and Félix, who died in 1924 and 1898 respectively, drove out the castle's last inhabitants a few years ago. The beautiful, yet spine chilling historical moment is now a place for medium conferences, themed events and spooky tours...We're not sure about you, but we're quite convinced by the ghostly happenings that have been witnessed here!
image credits
cover: pariszigzag.fr
1) sudouest.fr
2) francecoeur.over-blog.com
3) bichongarou.com
4) billetsparis.fr
5) annuaire-voyance-symphony.com