Beautiful, quiet spots in the City
Here are some of my favourite places to avoid the snap happy tourists, the traffic and the general noise of Paris. Sometimes, we all need a little peace and quiet, but this isn't always easy being in one of the world's most touristic cities. The best way to see Paris is not to queue up endless hours by the Louvre, to walk in zigzags along the Champs Elysées trying to dodge everyone in sight, nor to take selfies by the Eiffel Tower. Here are some of my personal favourite alternative things to do to really appreciate the beauty of Paris.
The Gardens of the National Archives
Not many Parisians know that the beautiful secret gardens of the National Archives are hidden amongst the bustling cafés and shops of le Marais. To be fair, the gardens are nestled behind the towering walls of the National Archives, where the small entrance is easy to miss. Previously owned by four hôtels particuliers, the gardens were only open to the public in 2011, hence why they are less known and quieter than other green squares of Paris. If you thought that the Place des Vosges is a little green haven in the city, think again !
Spend an hour or two reading a book, picnicing, or just appreciating the Rennaissance buildings and lush greenery that surround you.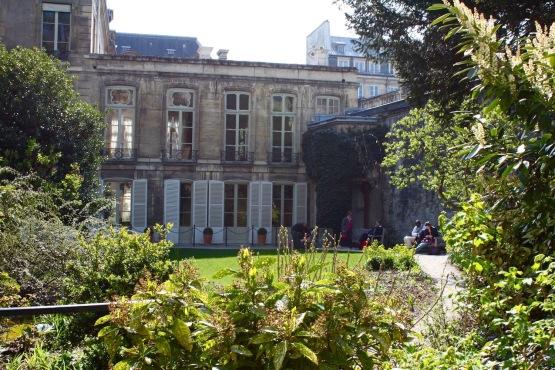 Rue des Francs Bourgeois, 75003
Métro: Rambuteau or Arts et Métiers
www.archives-nationales.culture.gouv.fr/sia/web/guest/les-jardins
Les Buttes Aux Cailles
A stroll around this peaceful quartier will make you feel like you were in a quant little hilltop village many miles away from Paris. Admire the pretty houses, (dont miss the Alsician houses on Rue Daviel), people watch in a cosy café (Oisive Thé on 1 Rue Jean Marie Jégo is a must), and search for some of the city's best street art that lies in this area. The walls of the 13th arrondissement are popular canvasses for street artists, so be sure to spot some artistic marvels around here! Les Buttes are only a five minute walk from Place d'Italie metro station. It definitely feels strange to be surrounded by the traffic and tower blocks of 'Chinatown' one minute, then find yourself in a quiet little 'village' the next. I guess that's the charm of Paris !
La Pagode Cinema
Feel like you've stepped into a secret wonderland in Paris' most unique cinema, La Pagode. This independant arthouse cinema is home to the opulent Japanese cinema room, which was classed as a historical monument in 1990. The cinema itself is situated in a serene spot in the 7th arondissement, nestled next to qn authentic oriental pagoda. It was built in 1895 after the decision of the director of le Bon-Marché, François-Emile Morin to build a romantic spot in the middle of Paris for his amour. The romantic atmosphere can still be felt today, as you snuggle up on the plush red velvet cinema seats and drink tea in the cinema's exotic garden.
57 bis, rue de Babylone, 75007
Metro : Saint François Xavier, Vaneau or Sèvres Babylone RER C Invalides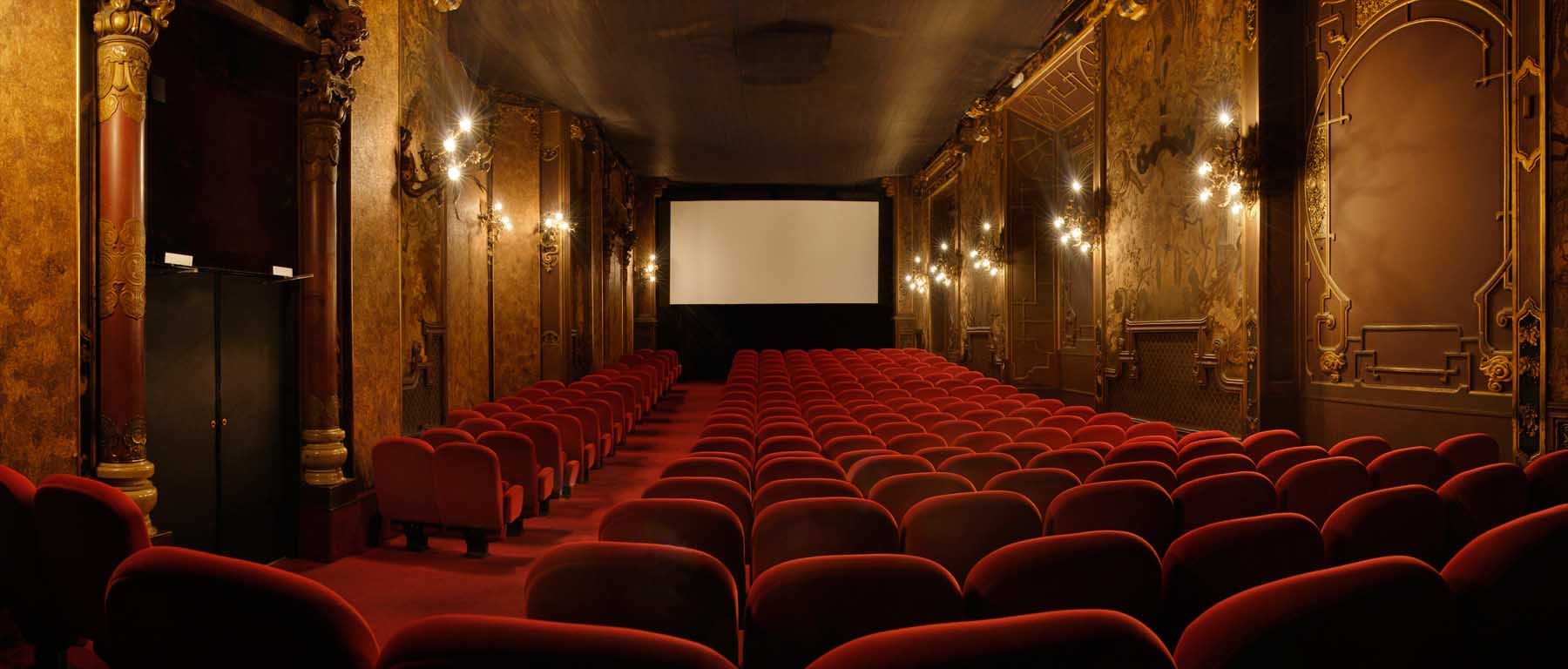 Sunset at Le Parc de Belleville
No description needed.
47 rue de Couronnes, 75020
Metro: Couronnes
1, timeout.fr
5, allocine.fr
All other pictures: Emma Ly